Principles
The foundation that drives our design.
The Windows Phone design philosophy is exemplified by clean, uncluttered app screens that operate quickly, minimize typing, and surface new info automatically. Interactions happen directly with content, and visual elements have great fit and finish. You have the opportunity to use the phone for what it's best suited for — apps for the mobile lifestyle. The principles in this section will help you realize your unique contributions to the Windows Phone platform.
pride in craftsmanship
Devote time and energy to small things that many will see often. Engineer the experience to be complete and polished at every stage.
Attention to detail is an essential component to great app design — so much so that it must be worked into the process from the beginning.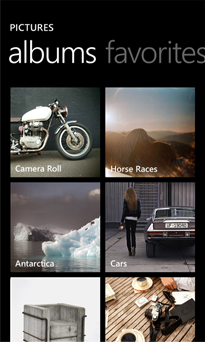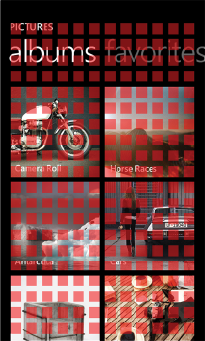 Get on the grid
It all stacks up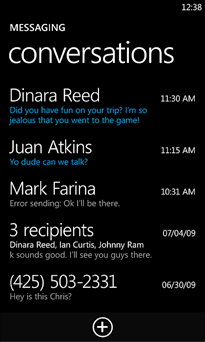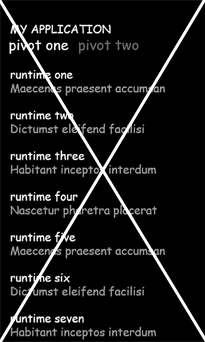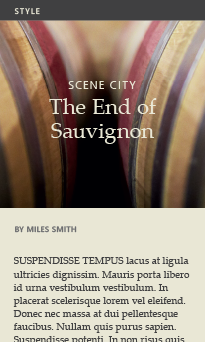 Who are you?
more with less
Create a clean and purposeful experience by leaving only the most relevant elements on screen. When it comes to designing great app experiences, we believe in content, not chrome.
Focusing on content over chrome reduces unnecessary elements, allowing your app's content to shine. Let people be immersed in what they love and they'll explore the rest.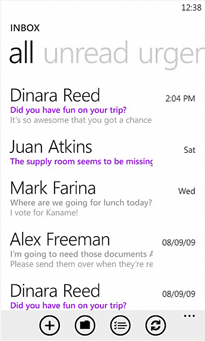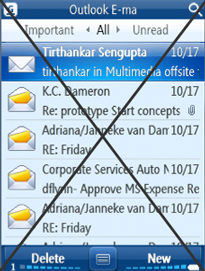 Content
over chrome
Let your content breathe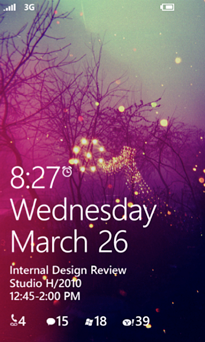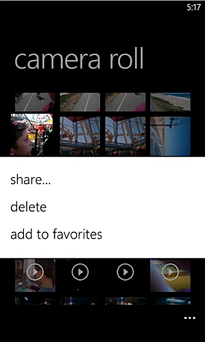 fast and fluid
Products that feel immersive and responsive are compelling, delightful, and bring the interface to life. Let people interact directly with content and respond to actions quickly with matching energy. Bring life to the experience, create a sense
of continuity, and tell a story through meaningful use of motion. Phone apps need to focus on simple, quick-use scenarios. Since people use phones while they're "on the go," you need to design your app accordingly.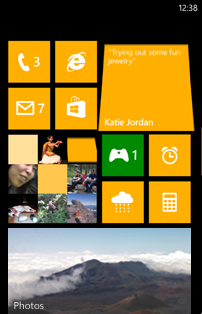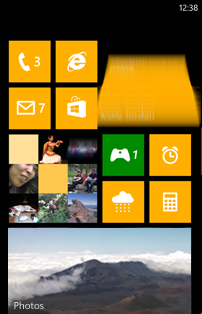 Be alive
Motion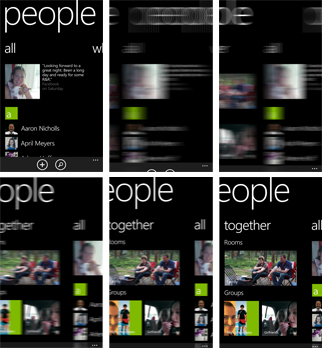 authentically digital
Being authentically digital is about going beyond the rules and properties of the physical world to create new and exciting possibilities in a purely
digital space. Take full advantage of the digital medium.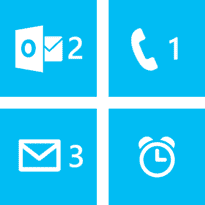 Info is in
win as one
Using a common UI model and ecosystem creates complete end-to-end user scenarios. In other words, try not to reinvent the wheel. Innovation is great, but not at the expense of the user experience. Every app also conveys a certain
tone of voice, a personality that resonates with users. Check out how we approach Voice and start thinking about how to use it in your app. Find what works for your app and don't hesitate to emulate what's proven effective.
Think platform